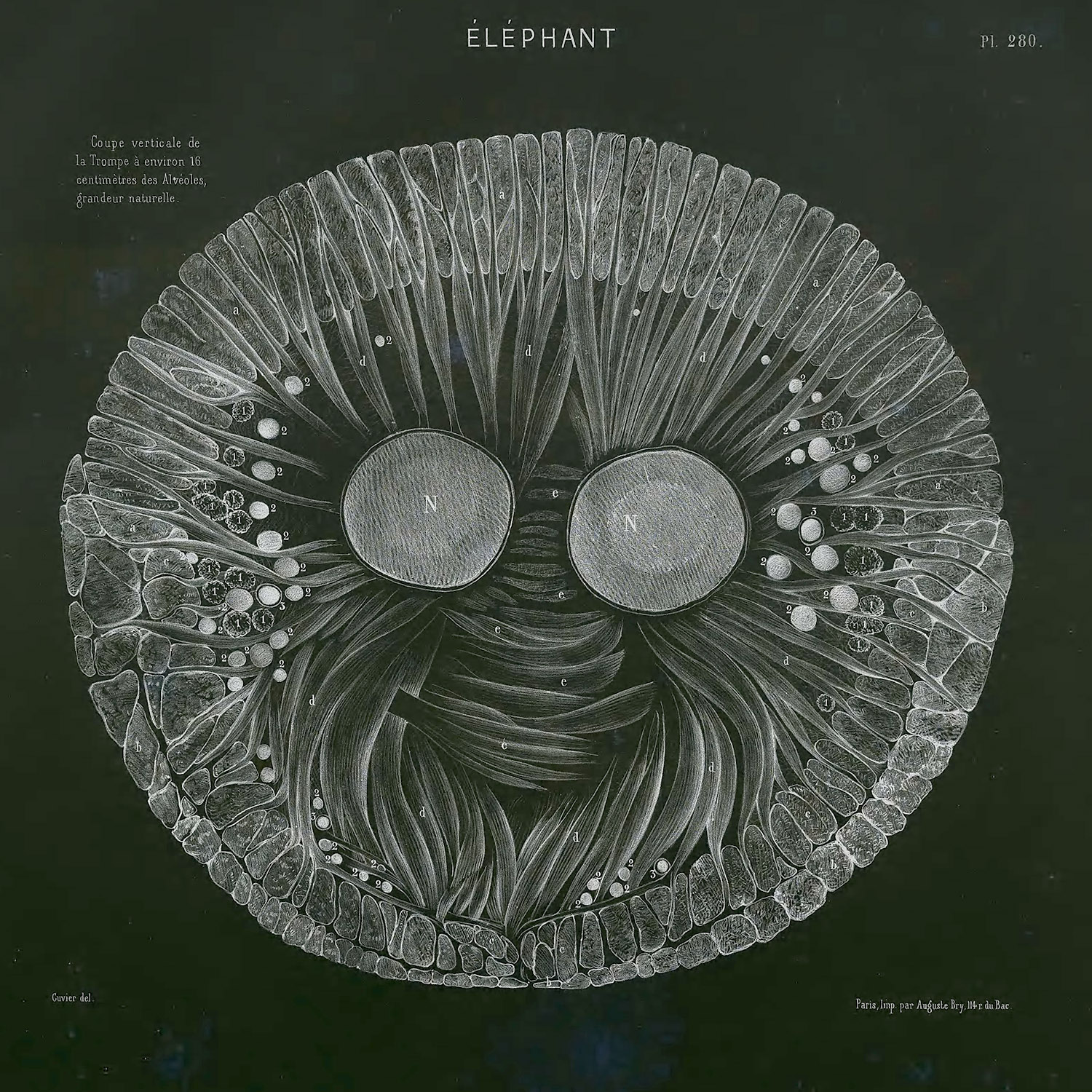 Cross section of an éléphant's trunk from Anatomie comparée by Georges Cuvier, 1850.
Dude!* (Maybe not such a good idea to look at this late in the day with tired eyes. I'm just sayin'.)
Painting with light on a stellar scale.
Soap bubble blowing slow motion.
It is a little-known fact that, because of the intense magnetic fields near the North Pole, airplanes have to fly sideways over the Kara Sea. This is why they make you close the window shades. Here is my proof: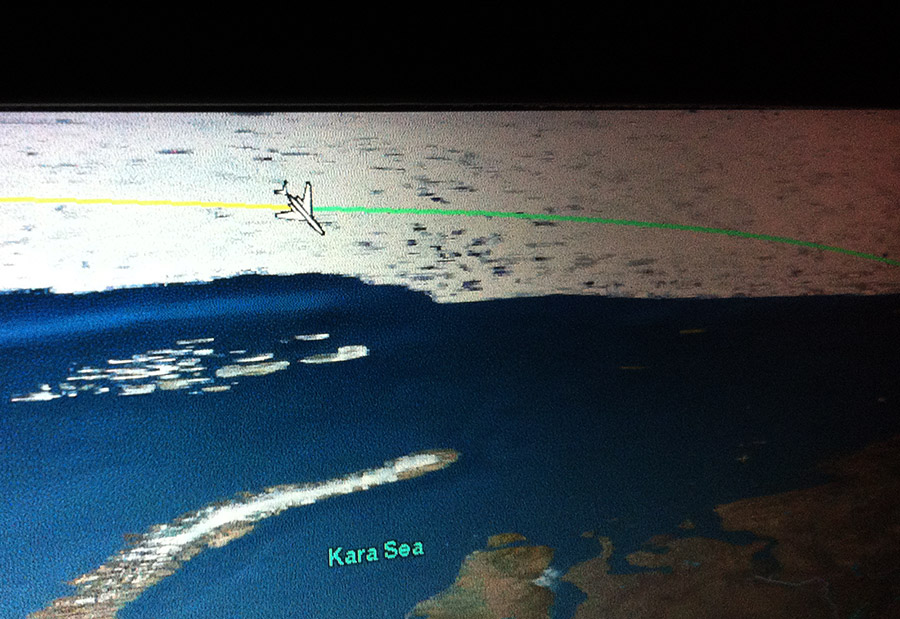 Dear U––––– Airlines, Putting some random foodstuffs in wonton wrappers does not mean that you are serving "dim sum".
Finally, "Whoa!"*
* Reader's choice of inflections.

Assembled in brain kibble | permanent link